The Captain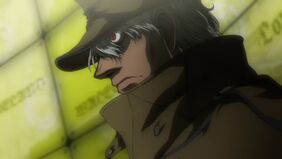 Number of posts

: 4


Age

: 24


Registration date :

2009-11-25


Subject: Re: Stat cap!!! Thu Nov 26, 2009 12:15 pm

---

so what effects the power of kido? since a kido corps commanders hado of level fifty would be on a whole different level to a normal captains? or is everyone's kido the same if you have both maxed out?
Kuro



Number of posts

: 1093


Age

: 29


Where the hell am i?

: where indeed :/........


job/ intrests

: Plant worker/writing


quote

: Ah ah ah, can't touch me


Registration date :

2009-06-20


Subject: Re: Stat cap!!! Thu Nov 26, 2009 12:26 pm

---

Hmmm...that's a good question. Nobody's really asked something like that. I guess spirit power would influence it to some degree. Then IC experience probably. I'm sure nobody would argue the fact that a kido corp member would have stronger kido than a non-member. Sort of a mixture of stats and common sense really, but that's just my take on it.
Marlamin1
Hueco Horde Faction Leader




Number of posts

: 1527


Age

: 26


Where the hell am i?

: Thomasville, Pa - United States


job/ intrests

: Navy Nuke


quote

: "Thou art all ice. Thy kindness freezes."


Registration date :

2009-10-19


Subject: Re: Stat cap!!! Thu Nov 26, 2009 12:30 pm

---